G4 star: Being erased from X Factor history has 'gone in our favour' (EXCLUSIVE)
G4 singer Jonathan Ansell has maintained that he is "incredibly proud" to have first found fame on the debut year of The X Factor - even if the show does seem to have forgotten all of its first-year artists.
By SHAUN KITCHENER
PUBLISHED: 13:33, Thu, Feb 2, 2017 | UPDATED: 14:12, Thu, Feb 2, 2017
Jonathan Ansell, left, is one of the founding members of G4
In promotional materials for the long-running talent show, contestants from the first run are rarely - if ever - seen or referenced.
The X Factor juggernaut launched in 2004 and was won by Steve Brookstein, with operatic quartet G4 coming in second place. They went on to enjoy a string of hit albums before splitting, and have recently reformed - with a new album due Friday and a string of live shows in the pipeline.
Saying he looks back "very fondly" on his breakthrough, Jonathan told Express.co.uk: "It was an incredible blur. We ended up thrust into the limelight in a way none of us could ever have dreamt of happening. It was a fabulous time."
In the years since the first series aired, Brookstein has been hugely critical of the programme, in terms of both its quality and its ethics - and Ansell was asked if he could empathise with how many of his fellow alumni have become resentful in hindsight.
G4 went down a storm when they auditioned for X Factor in 2004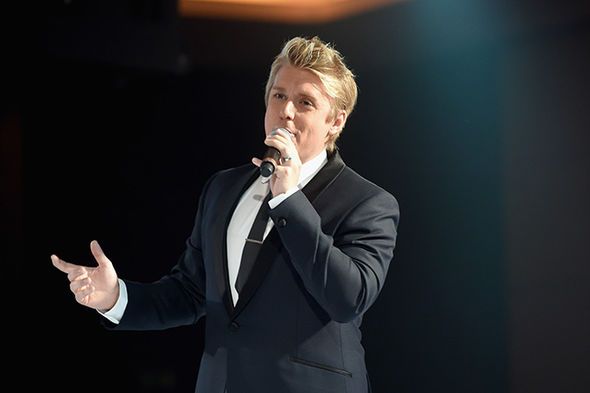 Jonathan has always been the quartet's lead star
Unfortunately the show has decided to forget that year one ever happened, but that's been in our favour at the same time
Jonathan Ansell
"It's very easy for us to see how it can happen," he admitted. "We were very fortunate to have had the exposure on the first show. It was a real privilege because it was in its infancy.
"Unfortunately the show has decided to forget that year one ever happened, but that's been in our favour at the same time. Any media marketing, imagery… It's never included any of the year one acts.
"Steve's issues with the show have probably forced that [erasure] upon our year, so it's not seen as positive; having a winner that's had those feelings through the years… But we're incredibly proud and we talk all the time about how it was the igniter of our careers."
G4 release their new album Love Songs this week, which includes a collaboration with singing legend Lesley Garrett.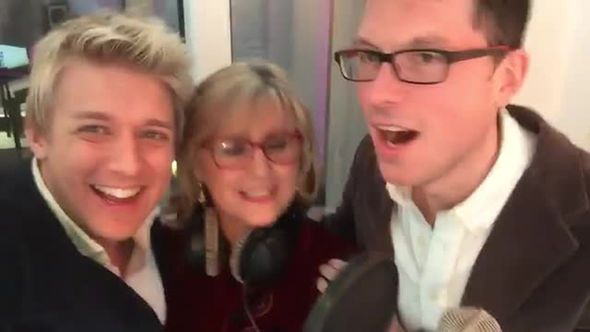 Lesley Garrett joins them on their new album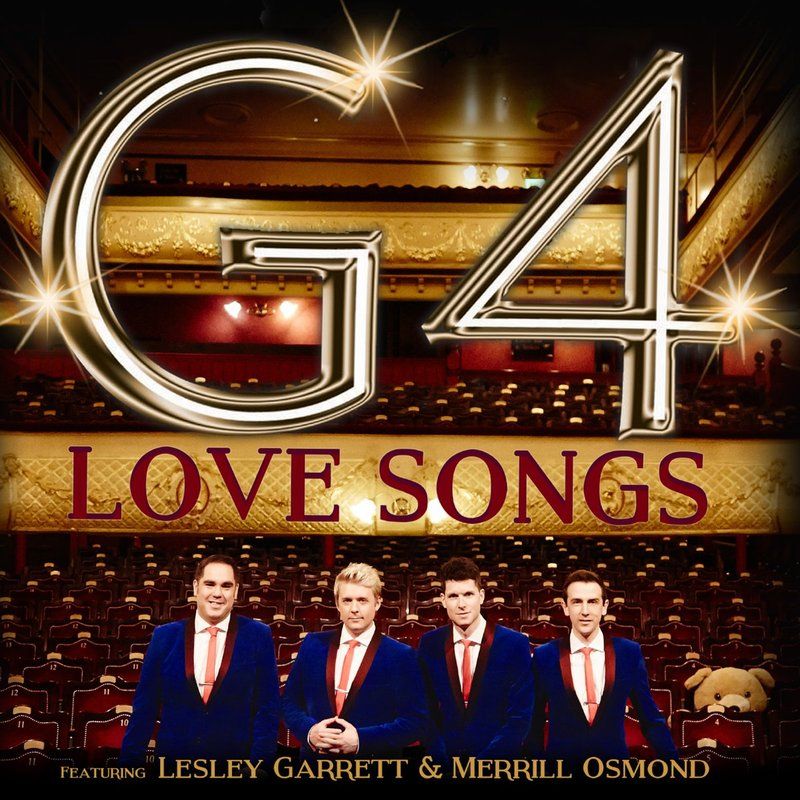 Love Songs G4G4 release Love Songs on Feb 3 [PACKSHOT]
"It's quite a coup!" Ansell enthused. "We're very fortunate to have Lesley on the album and she gave her time to come out to Gibraltar to film our music video at St Michael's Cave, which was incredible.
"It was a somewhat different experience for Lesley, bless her - she's been used to the finer things in life, and then we ended up with her in a disabled toilet for a dressing room! It was all very rough and fabulous and dramatic, but it was incredible to have Lesley Garrett mucking in with us."
Of the new record, he added: "We reformed two-and-a-bit years ago and thought it'd be a one-off show. So the reality of still having an audience… We ended up having a reality check of, 'we should bring out some music that's reminiscent of the music people fell in love with initially."
Love Songs by G4 is out tomorrow (February 3). They are on tour later this year.